It's English week!
It's also the final matchday during which matches are played at different times and on different days.
We know Bayern and Dortmund are going to Champions League, and eleven teams are safe from relegation, but little else has been settled in the Bundesliga as of yet.
Here's what's at stake for the clubs playing Tuesday matches:
SV Werder Bremen – FC Bayern München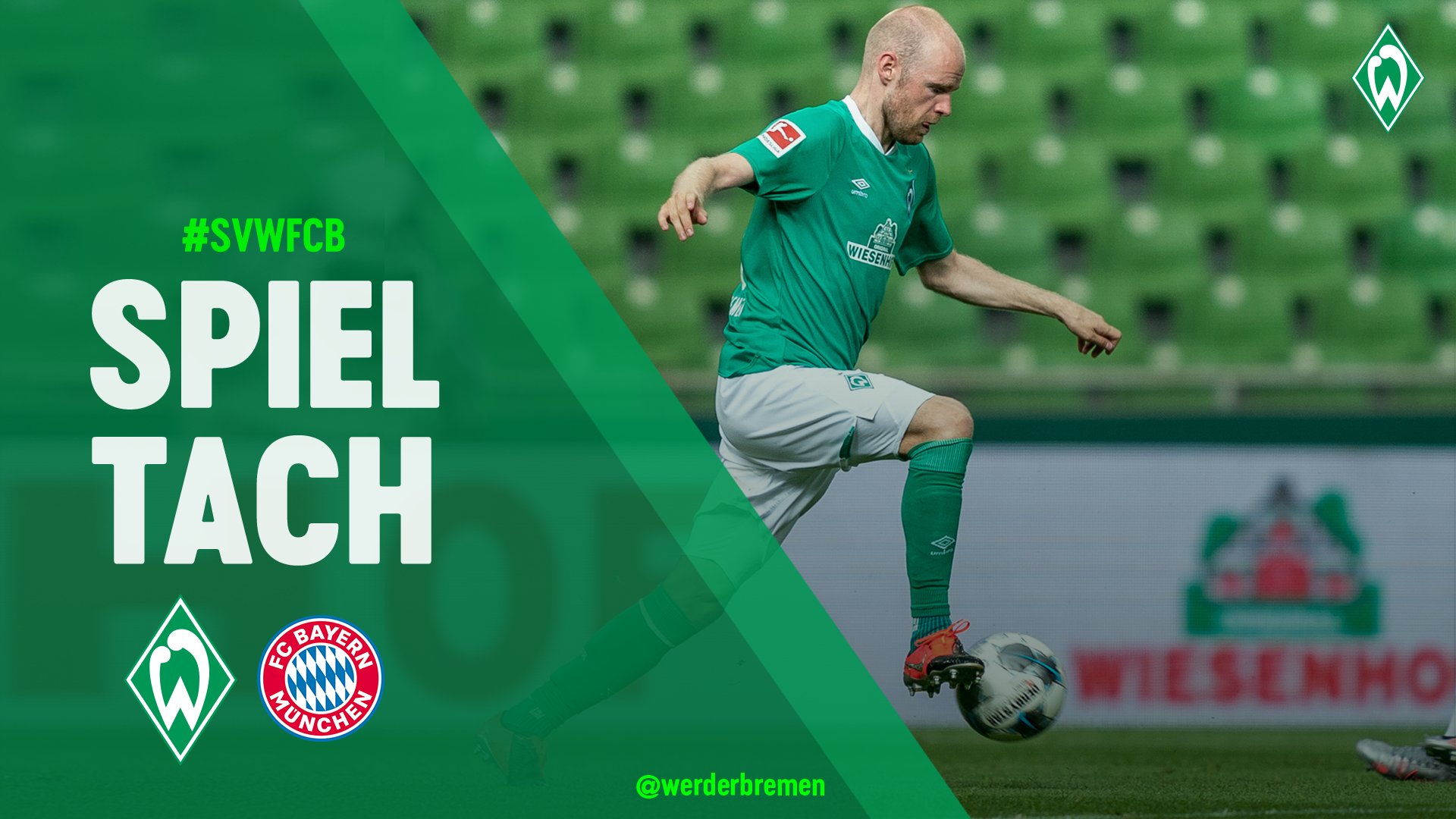 If Bayern wins: They're the 2019-20 Bundesliga champion and celebrate their eight-consecutive league title in Bremen. Werder stay 17th in the table, hoping that Fortuna Düsseldorf lose Wednesday night at Leipzig and lose by more goals than Werder did to Bayern, as that would allow them to sneak into 16th place.
If Werder wins: They would move into the relegation-playoff spot, at least for one night, and draw level with 1. FSV Mainz on points, again at least for one night. If Mainz went on to lose to Dortmund the next evening AND the combined goal-differential of Weder's and Mainz's matches was at least six, Werder would move into 15th place
If it's a draw: Bayern would need a Borussia Dortmund draw or loss on Wednesday night to Mainz to secure the league title. Werder would still move into 16th for the evening and
Borussia Mönchengladbach – VfL Wolsfsburg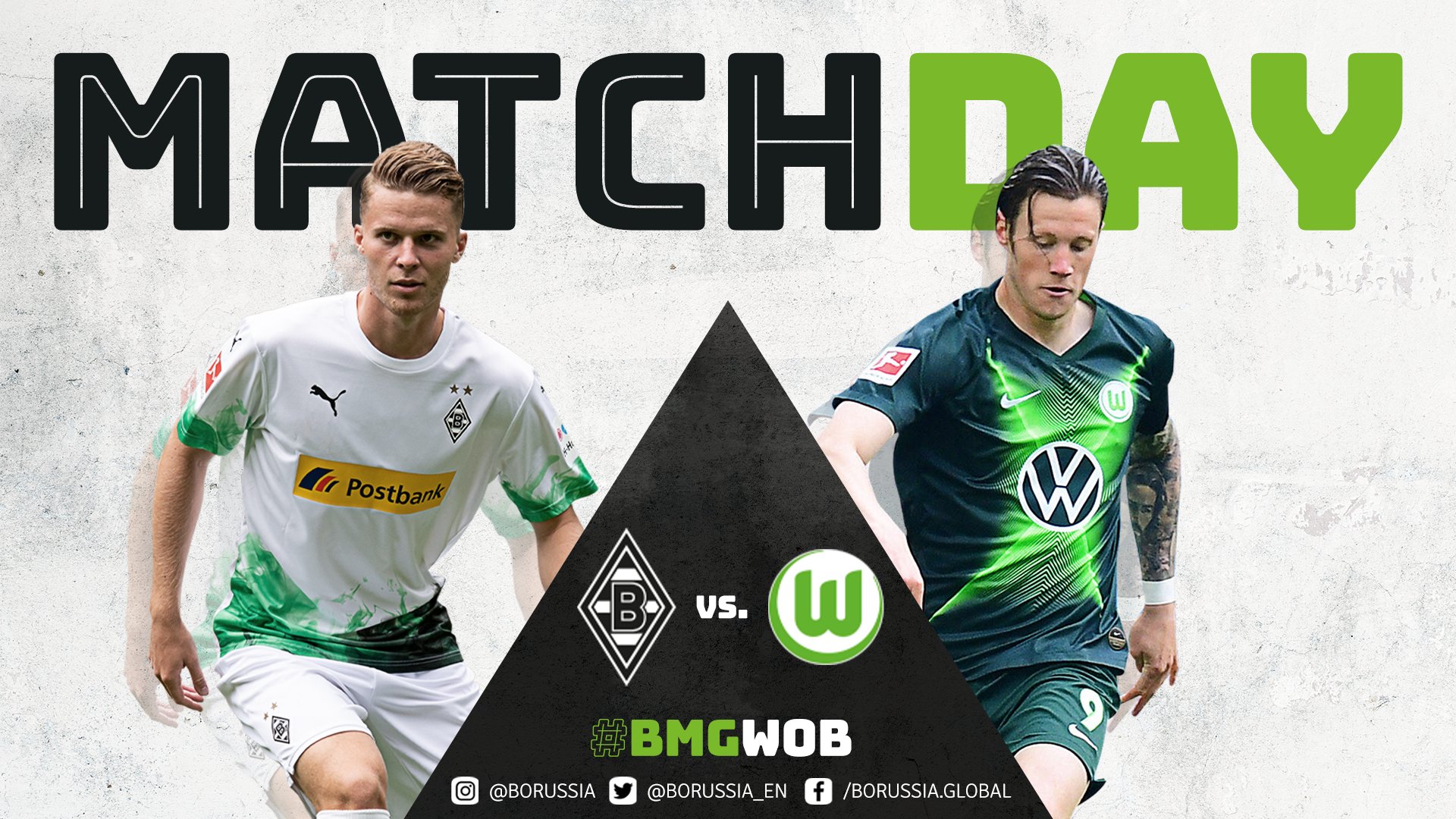 If Mönchengladbach wins: They would move back into the fourth Champions League spot and hope Leverkusen drop points Wednesday night so they can keep it.
If Wolfsburg wins: They remain sixth in the table, which has a strong chance of becoming a Europa League group stage spot. It would also eliminate FC Schalke, Eintracht Frankfurt, and Hertha BSC from contention for the spot, meaning also that Wolfsburg would be guaranteed a top-eight finish this season.
If it's a draw: Mönchengladbach would still move into fourth, but would need Leverkusen to lose in order to stay there. Wolfsburg will retain sixth regardless of the result.
1 FC Union Berlin – SC Paderborn
If Union wins: They would secure safety from relegation. They would also still have an outside path to seventh place (which may become a Europa League qualifier spot) as long as Hoffenheim and Freiburg both drop points in their matches. Paderborn would be relegated.
If Paderborn wins: They keep alive their feint hopes of reaching the relegation playoff, as long as both Werder Bremen and Fortuna Düsseldorf lose their matches. Union would still secure their second-consecutive Bundesliga season with losses by Werder and Fortuna.
If it's a draw: Paderborn would be relegated. Union would still secure their second-consecutive Bundesliga season if both Werder Bremen and Fortuna Düsseldorf drop points.
SC Freiburg – Hertha BSC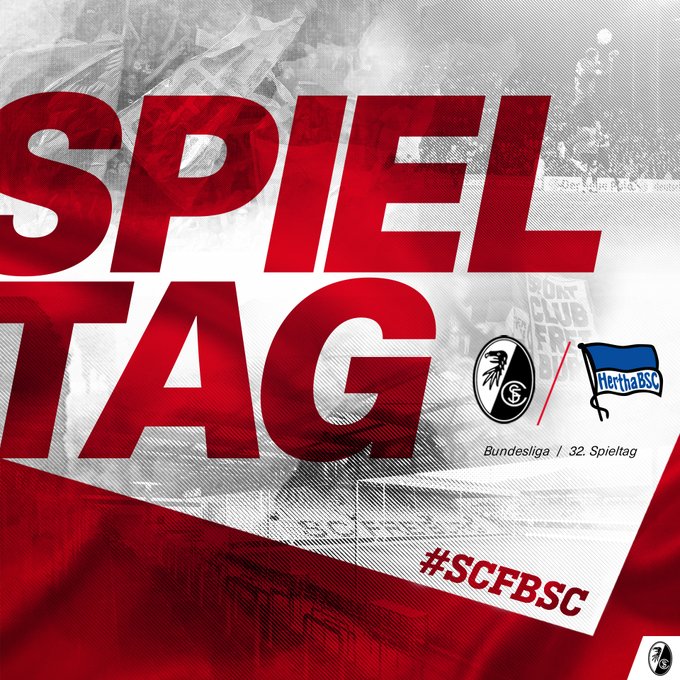 If Freiburg wins: They would move into seventh for the evening and hope Hoffenheim drops points, allowing them to stay there.  Hertha would mathematically be eliminated from the chase for sixth place, and if Hoffenheim were to win Wednesday night, the Berliners would have no chance at a European finish, even if seventh place gets a bid.
If Hertha wins: They would move into ninth place for the evening and remain in the hunt for sixth place as long as Wolfsburg drops points. Freiburg would need Wolfsburg to drop points to stay in contention for sixth.
If it's a draw: Freiburg would be level with Hoffenheim on points for the night and would surpass them on goal-differential, but then would need a Hoffenheim loss to stay in that spot. Hertha would be out of the race for sixth and would need Hoffenheim to drop points to keep a chance at seventh alive.