If nothing else was settled Tuesday, we did learn who would finish first and last in the Bundesliga. Bayern won their eighth-consecutive league title by beating Werder Bremen, while Paderborn sealed a last-place finish with their loss to 1. Union Berlin.
Other fates were settled as well. Freiburg's win over Hertha BSC put seventh place and its potential trip to Europa League out of reach of not only their visitors from Berlin, but also their crosstown rival Union. You'll forgive Union for not being broken-hearted about missing out on Europe however, as they clinched safety from relegation in their first-ever top-flight season.
There are more smaller settled items from Tuesday that could be discussed, but we're ready for Wednesday and the fates that will be revealed in its matches.
Leipzig – Fortuna Düsseldorf
If Leipzig wins: Leipzig would move closer to sealing their return to the Champions League next season, but would still need Bayer Leverkusen to drop points to 1. FC Köln to clinch their spot by the end of the evening. At the bottom of the table, Köln and FC Augsburg would secure their safety regardless of their results Wednesday night, leaving only Fortuna, 1. FSV Mainz, and Werder fighting for the final safety spot in the table.
If Fortuna wins: They would strengthen their hold on the relegation-playoff spot, putting three points between themselves and Werder, but also padding their two-goal edge in goal-differential. They would be checking the scoreboard hoping to see Mainz losing at Borussia Dortmund, which would allow them to pull level on points and cut into the four-goal differential deficit to the team ahead of them in the table. It would also potentially keep Köln and Augsburg in the relegation picture, should either of them drop points in their matches.
If it's a draw: Leipzig stays in third regardless of the results Wednesday night. Fortuna would still pad their advantage over Werder, but would need losses by Köln and Augsburg to keep either club in the relegation battle.
Eintracht Frankfurt – Schalke
If Eintracht wins: They would keep alive their chances of a return to Europa League next season by finishing as high a sixth. Schalke would, as a result, be unable to finish higher than seventh.
If Schalke wins: They, too, keep their European hopes alive, but also would be within three points of SC Freiburg, their opponent this weekend. Eintracht would be unable to finish top-seven and would not be going back to Europa League, where they are in the round of 16.
If it's a draw: Schalke would mathematically still have a shot at sixth place, and Frankfurth would still mathematically have a shot at seventh place.  Neither will be looking to settle for a point.
Borussia Dortmund – 1. FSV Mainz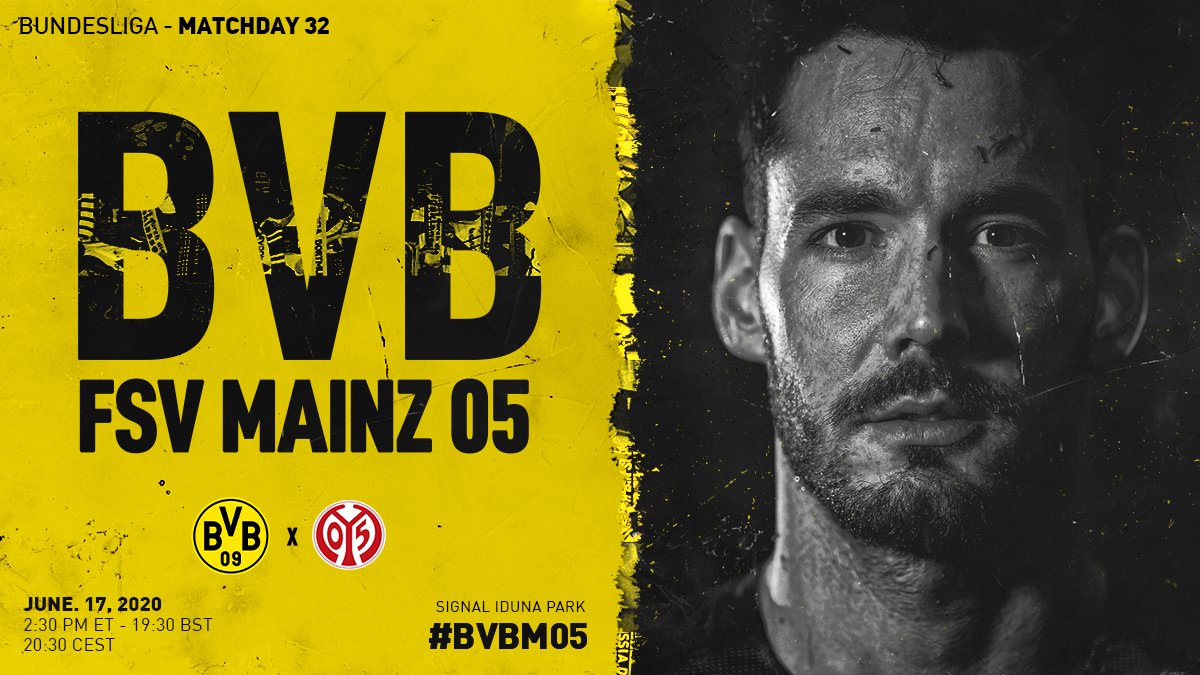 If Dortmund wins: There is virtually nothing at stake here for the BVB. They'll stay second regardless of the evening's results and the title has been secured away from them. Mainz could see Fortuna draw even on points if they beat Leipzig.
If Mainz wins: It wouldn't secure anything for them other than assuring they stay 15th in the table, but it would otherwise give them an enormous boost in the relegation fight.
If it's a draw: Again, it means little to Dortmund, but every point counts for Mainz. There is not a lot of table movement available to either club here.
Bayer 04 Leverkusen – 1. FC Köln
If Leverkusen wins: They would return to fourth place after a 24-hour absence.
If Köln wins: They would secure their place in next year's league.
If it's a draw: Leverkusen would remain in fifth place. Köln would still secure safety as long as Fortuna drops points to Leipzig.
Augsburg- Hoffenheim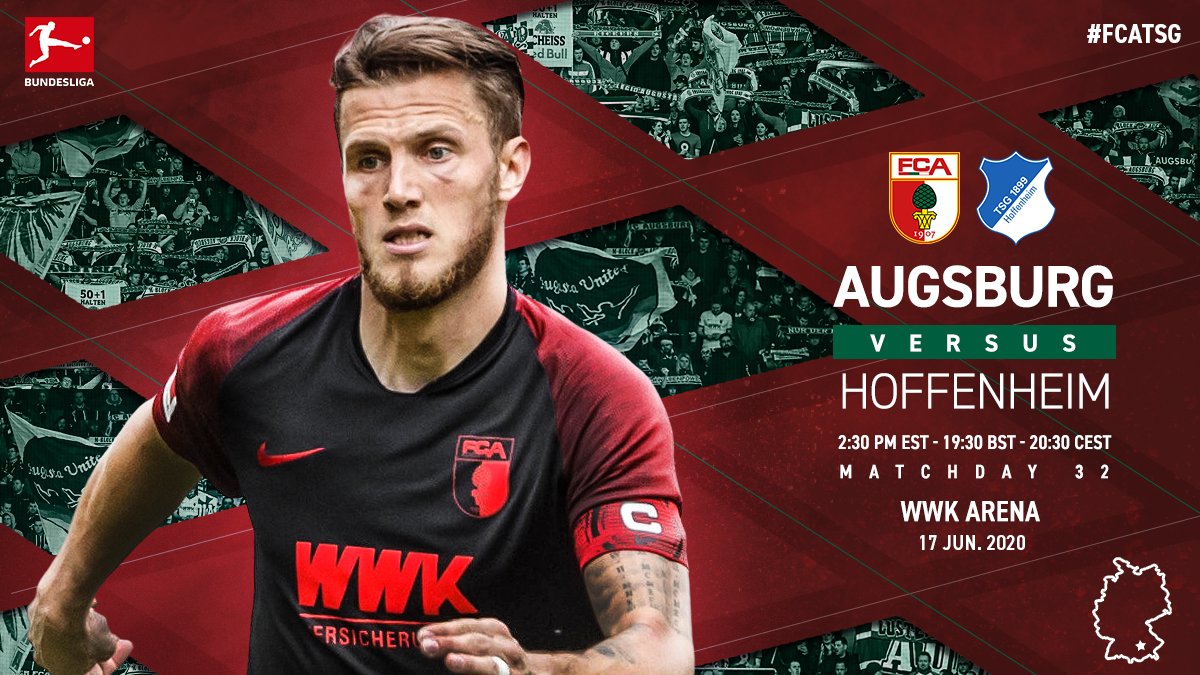 If Augsburg wins: They clinch their spot in next year's Bundesliga.
If Hoffenheim wins: They would pass Freiburg and reclaim seventh place and all that it represents. They would be level on points with Wolfsburg in sixth, but would need quite a result to do anything significant about the 13-goal deficit in differential to the Wolves.
If it's a draw: Augsburg would still be able to secure safety if Fortuna drops points to Leipzig. Hoffenheim stay eighth in the table.